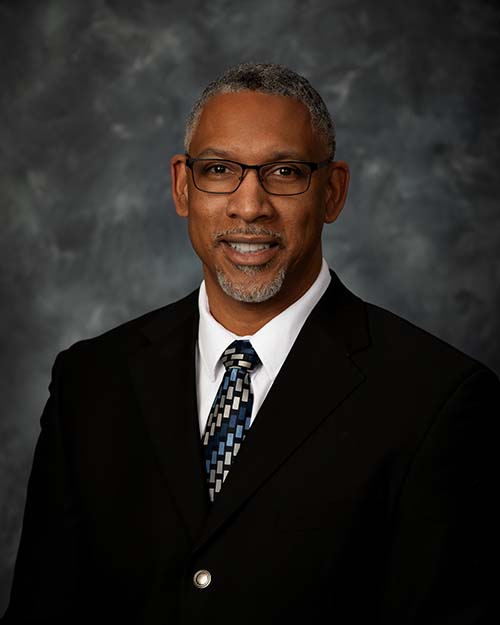 Cornelius Faulkner has been appointed by the Cooperative's Board of Directors, in compliance with the Bylaws, to fulfill the unexpired term of former Farmers RECC District 1 Director Neil Pendygraft, who retired in November 2020.   Cornelius has served in many different roles during his twenty-five year career in education. In the Caverna Independent School district, Cornelius served as a teacher, assistant principal, principal of elementary school, curriculum coordinator, building assessment coordinator, title 1 coordinator, title IX coordinator, assistant superintendent and currently Superintendent of schools. Working with students, parents, teachers and the community at large to provide a quality education that prepares students to be productive college and career ready citizens.
Cornelius graduated with a Bachelor of Arts in education from Lindsey Wilson College. He earned a Master of Arts in Education degree K-12 Administration from Western Kentucky University. Cornelius has also completed his Director of Pupil Personnel and Superintendent certification at Western Kentucky University. Cornelius also serves on a few committees with the Kentucky department of education.
Faulkner is currently the Superintendent for Caverna Independent Schools. Faulkner is currently serving in his 25th year in the educational field. He and his wife Meredith reside in Glasgow, Kentucky, with their three children: Madison (22), Mason (22), and McKeeya (19).